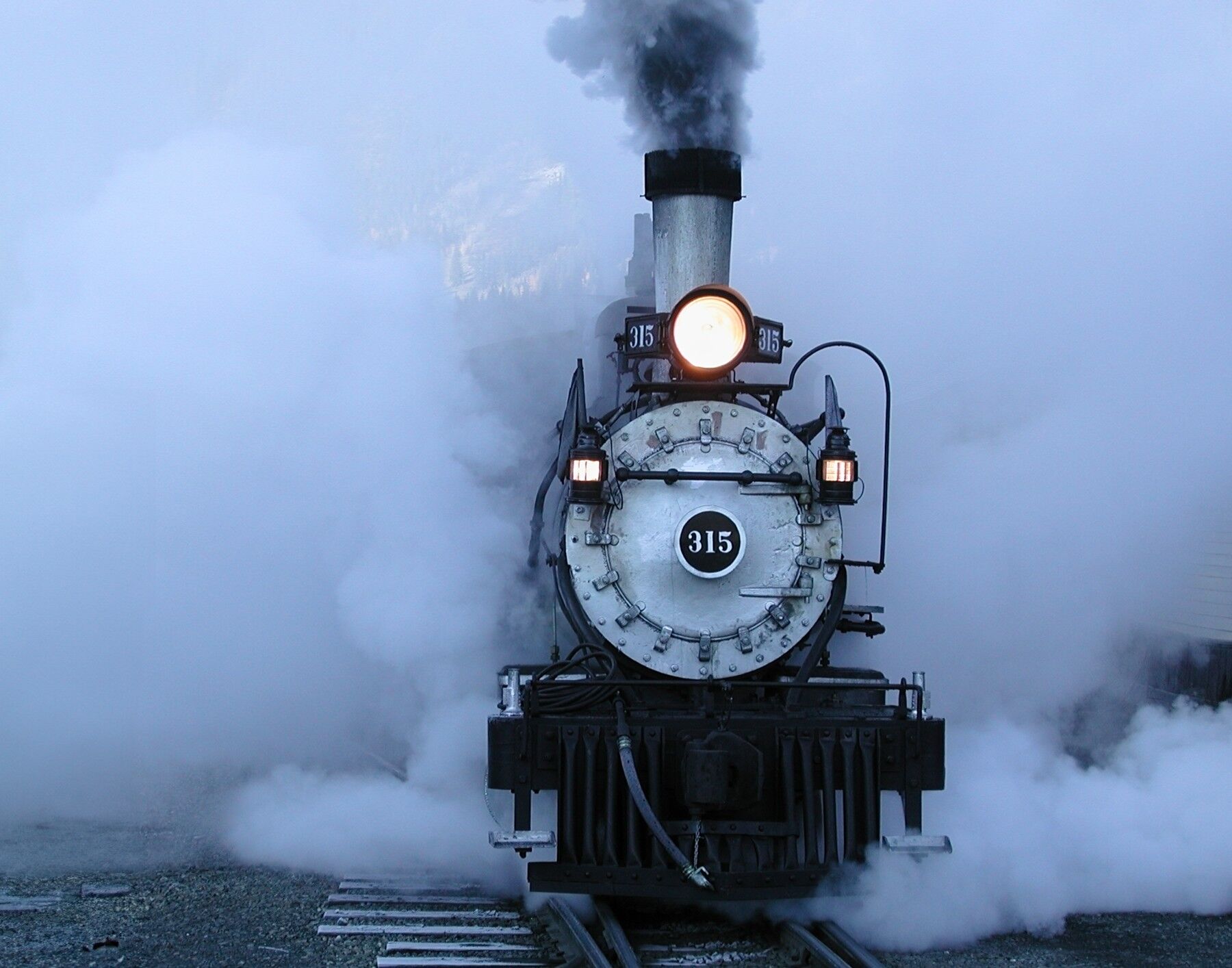 In The Mood
I remember taking this photograph like it was yesterday.
Denver & Rio Grande Western #315 is a class C-18 2-8-0 Consolidation type narrow gauge steam locomotive. Taken in 2007 in Silverton Colorado. 315 was on a 3-day photo charter that was sponsored by Trains Unlimited Tours.
This was the first trip for 315 since it was retired in 1949 and placed on display in Durango Colorado.
The Durango Railroad Historical Society worked on the locomotive from 2000 until 2007 when I got to photograph this little narrow gauge steam engine for 3 day between Durango and Silverton on the Durango Silverton Narrow Gauge RR.
After the first day we spent the night in Silverton Colorado, and I woke up early the next morning to photograph #315. I was dressed in shorts and sandals not very bright for early October weather in Silverton. At about that time I was just getting into digital photography and my camera was a 6-pixel Nikon Cool Pix point and shoot. After photographing for a while 315 whistle blew and the steam show began. Any railfan knows that when it is cold with a steam locomotive it is going to be a show and get the camera ready.
I just stepped back and pointed the camera and hit the button. Remember steam locomotives do not wait for you to setup. And yes, that is frost on the tracks and locomotive. What a show
I took a lot of great photographs on this trip, but this photograph has become a favorite of collectors but has also become one of my top sellers.
I call it In The Mood
Samuel E Howard